prepared
We're off tomorrow to visit my husband's family in Raleigh for a week. I'm not sure if I'll have a chance to post or not. I'll be taking some knitting which is something I've neglected this month (all this beautiful spring weather, I wasn't in the mood, but it's cold and maybe even snowy (!) in Raleigh).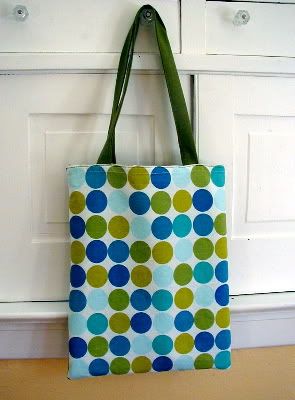 Here's a reversible tote bag I made for the trip. The dots are a napkin my
sister
and I found thrifting (there were two, we each got one) and the other side is vintage fabric.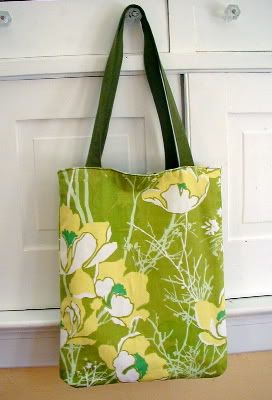 While I was whipping up this bag, Jack went out to pick up an early birthday surprise for me which just happens to match perfectly: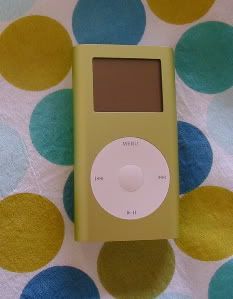 WOW, whooppee! I've been waiting for an iPod to come into my life for a long time! Jack and I had been commiserating that our problems with travel involved not having access to good coffee and not having our music. Amazing guy that he is, Jack solved both problems by suggesting we bring our own coffee and camping french press and giving me my b-day present early! Now I can listen to
M. Ward's "Carolina"
while I'm in the north one.
Oh, and I have to craft an iPod cozy, of course.