lookkee!
I went to an amazing estate sale today. Holy packrat! Ceramics, textiles, owls and birds galore...I wished my sister was with me. However, if Lisa was there she surely would have walked away with this: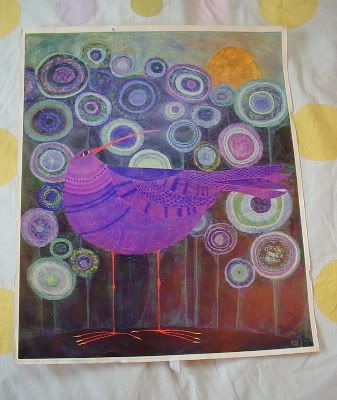 I think it is the same artist as
the inspiration
for her wonderful birds. I can not part with it though! It's going in our polka-dot bedroom!
It was an overwhelming sale, so I just concentrated on the fabric and came home with a grocery bag full of great vintage stuff.